Do You Have a Missing or Broken Tooth? You May Need A Dental Crown!
Damaged teeth can affect your quality of life by impacting the type of foods you can eat, your ability to smile with confidence, and teeth that are damaged greatly impact your overall health and wellness. At Kingsland Family Dental Care, we're able to restore your smile with a long-lasting, high-quality dental restoration known as Dental Crowns.
What is a Dental Crown?
A dental crown is a permanent restoration that is designed to restore the function and aesthetics of a damaged or cracked tooth. Dental crowns are made from naturally beautiful ceramic materials that are not only natural-looking; they are durable.
Under most circumstances, damage to your teeth can be restored with a tooth-coloured filling. However, there are times when damage to the teeth exceeds what a normal filling can restore. A dental crown covers the entire enamel surface of your tooth, extending down from your gum line and up to the chewing surface. Because it covers your entire tooth, it stabilizes the biting forces on the tooth as you chew and prevents your tooth from splitting or cracking beyond repair.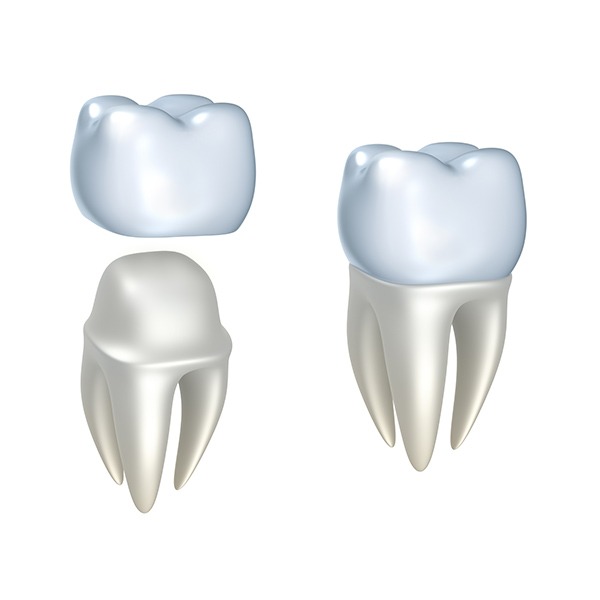 Some of the indications for requiring a crown include:
A previously filled tooth where there now exists more filling than tooth. The existing tooth structure becomes weakened and can no longer support the filling.
Extensive damage from decay or breakage.
Discolorations and compromised aesthetics.
Tooth fractures or accidents involving the teeth.
After root canal therapy.
The Dental Crown Treatment
Dental crowns require two visits. During the first visit, we first remove the damaged tooth structure, including any existing tooth decay. Next, we rebuild your tooth using white filling material which gives your crown a stable place to seat. We take a detailed impression of the prepared tooth to create your dental crown. A temporary crown is made to hold you over until your porcelain crown arrives from our dental lab.
The final visit—typically seven to 10 business days later— is when we will permanently cement your new Dental Crown to your tooth and make any final adjustments necessary to ensure a precise fit with your bite.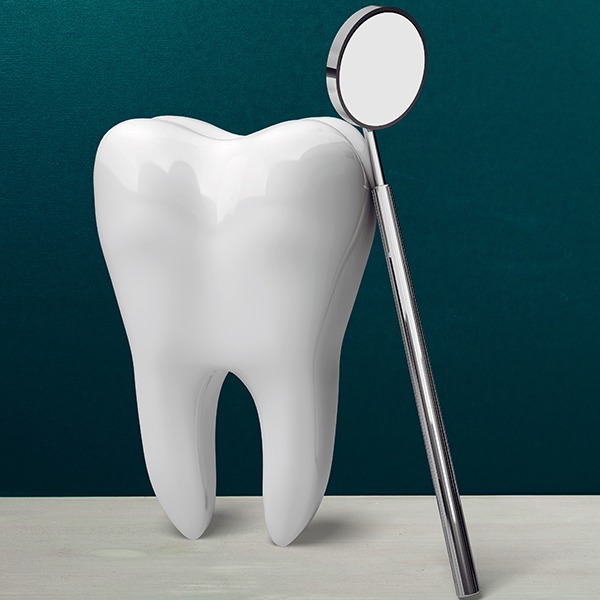 To learn if you are an ideal candidate for Dental Crowns,
please contact Kingsland Family Dental Care at (403) 255-1591